The tool for worldwide companies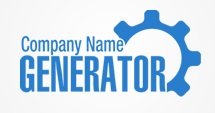 Company Name Generator is an online tool developed by Innobyte for… the whole world.
Industry: Technology, Mobile app
This tool is useful to generate new company names and has been featured in several online publications that recommend it as a viable solution. It was launched in 2008, it was used by over 2 million people. We generate free solutions, based on the user's phonetic requirements.
This website has a responsive design, as we wanted to make sure that all users can access it, no matter the device they are using. The backbone of this platform is built on Symfony 2 and we proud ourselves with it! We've also built an iOS app (downloaded last year by 7200 people+) and an Android app.