Postis Carrier Integration Magento 2 module
The market's most advantaged distribution and delivery optimisation features.
Improve the way you deliver through process automation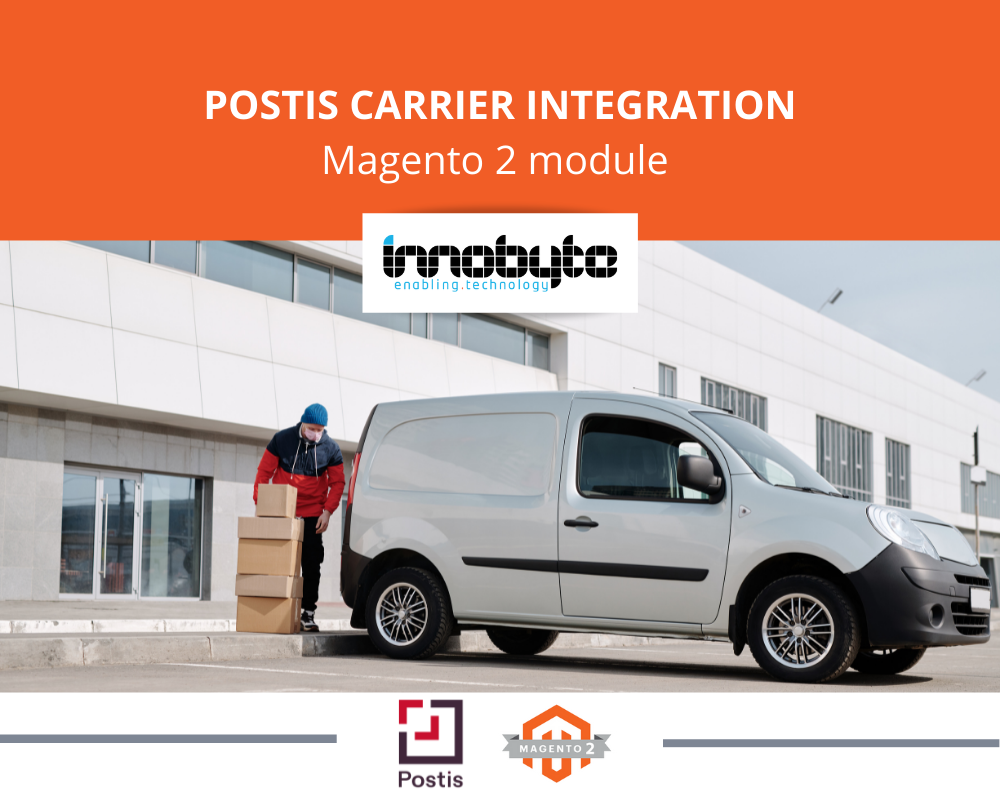 Transform your logistics and improve the way you deliver – fast, simple, with the right cost, with process automation solutions provided by Postis. 
Supply your Magento 2 shop with the market's most advanced distribution and delivery optimisation solutions. The features provided by Postis Platform are now available for Magento 2 shop owners as a ready-made module.
Postis platform helps retailers, logistic service providers and transport companies streamline complex delivery processes and optimise their efficiency across their common ecosystem.
Generate AWBs;

Possibility to configure parcels, any dimensions;
Shipping label printing from the admin panel;
Tracking method integrated, with tracking link generation from the admin panel;
Estimates the transport cost based on the volumetric details (weight, height, length, depth);
Possibility to reuse the features you already have set.