Helping businesses grow through technology
Complete eCommerce solutions, from business analysis to development and delivery of scalable solutions and sustainable services.
Monitoring and IT support
Meet Innobyte at European Digital Commerce 2023
The European Digital Commerce Summit has become a milestone for the Romanian retail industry. We are excited to tell you that this year's edition is powered by Innobyte and organized by VTEX & AWS.
Join us on the 4 of May for a day full of premium content dedicated to eCommerce, networking opportunities, VIP interactions, and the long-awaited Cocktail Party!
Secure your spot here.
Innobyte has a high customer oriented mentality. Its team was flexible and always willing to understand our needs, suggesting and implementing the right solution. Very motivated and supportive, they were always ready to promptly respond to our request, at any time.
When we say Innobyte the words that come to our mind are "our team", "our people" … "Fashion Days". For more than 9 years, they worked side by side with our internal teams building up Fashion Days applications from an idea to the largest online fashion retailer in Eastern Europe.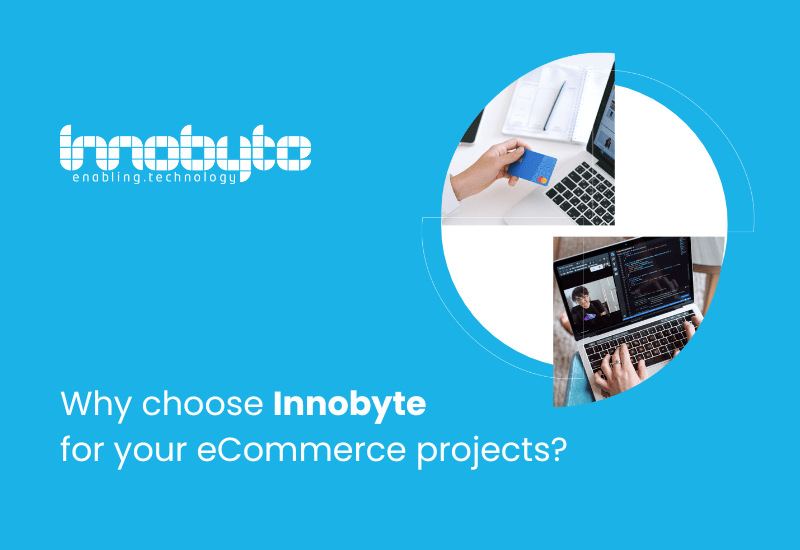 Innobyte is a software development company specialised in eCommerce projects with over 16 years of experience.
Our team focuses on providing eCommerce solutions with long-term business results and maximising the positive impact of digital transformation. We use Magento, one of the most popular and scalable platforms, to build successful eCommerce projects for every business size and industry. Innobyte is also a VTEX partner in Romania – a partnership through which we develop applications and implement VTEX commerce solutions.
Let's talk about your eCommerce projects and business needs, and we'll guide you to the right solution!
Some of the industries we serve