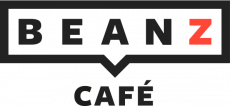 To simplify and improve the delivery process of the online orders on www.beanzcafe.ro, Strauss Romania aimed to automate their process of issuing AWBs, for their business, Beanz Cafe.
In November 2018, we started the collaboration with Beanz Café to develop the FAN Courier extension for Magento 2. The purpose of this extension was to automate the process of issuing and printing AWBs.
How does it work? The FAN Courier extension communicates with the clients' FAN Courier accounts, transmits and obtains the necessary information, and then generates and automatically prints the AWBs in the desired format, at a printing machine.