BusinessDrive Alumni, a Diagma educational product.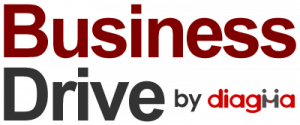 Our team members developed Diagma's educational product, BusinessDrive Alumni,  a closed circuit application.
Industry: Technology, Mobile apps
BusinessDrive Alumni is a Diagma educational product, "Business Game" type, meant to help participants develop and practice their knowledge and management skills. The closed circuit application is exclusively designed for BusinessDrive Alumni, available only by invitation.
Explore the new business opportunities, build a network of valuable contacts and discover new opportunities for personal and professional development.
BusinessDrive Alumni app was designed as an opportunity generator tool. It can be used as:
An effective communication channel that targets a well-defined public, consisting of over 170 entrepreneurs, managers, and people with top positions from various companies
A vehicle to promote products and services
Network of valuable contacts, with multiple opportunities for creating partnerships and collaborations