Last Sunday, on 24th March, we had the pleasure of being guests at the Romanian TV channel B1 TV, for the TV talk-show called "Business B1".
Ana Maria Tepus, the presenter of this show, has invited us to talk about Innobyte's activity and our team's efforts in developing online stores (serious web development, as we like to say).
For a better understanding of our work, we have invited their team to spend a day with us, at our office, before the actual show.  They were impressed to see that our average employees' age is somewhere at 25 years old. They really liked to see our team at work, with long code lines on their screens, in update meetings with clients, but also… taking a break in our Fun room (you probably know it from our video).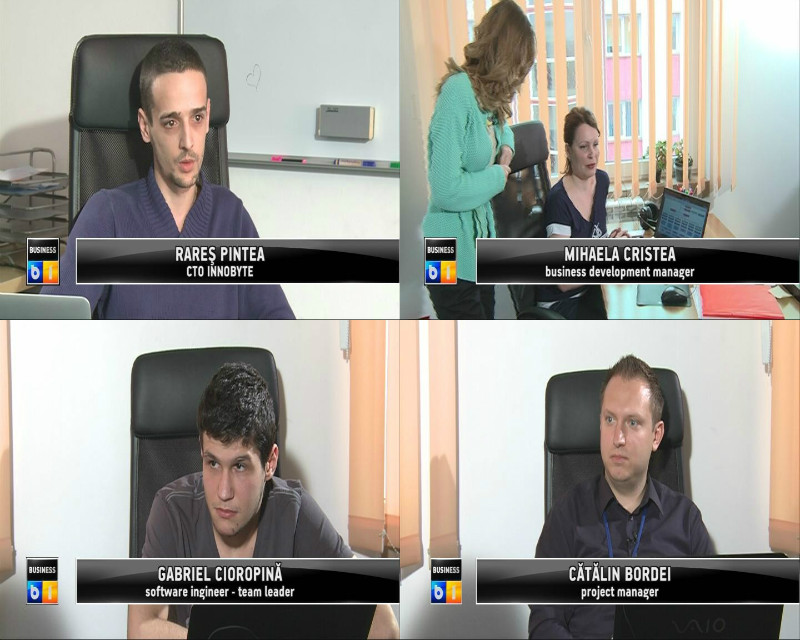 Ana Maria has talked with Rareș, CTO, Mihaela, Development Manager, Cătălin, Project Manager and Gabriel, Team Leader.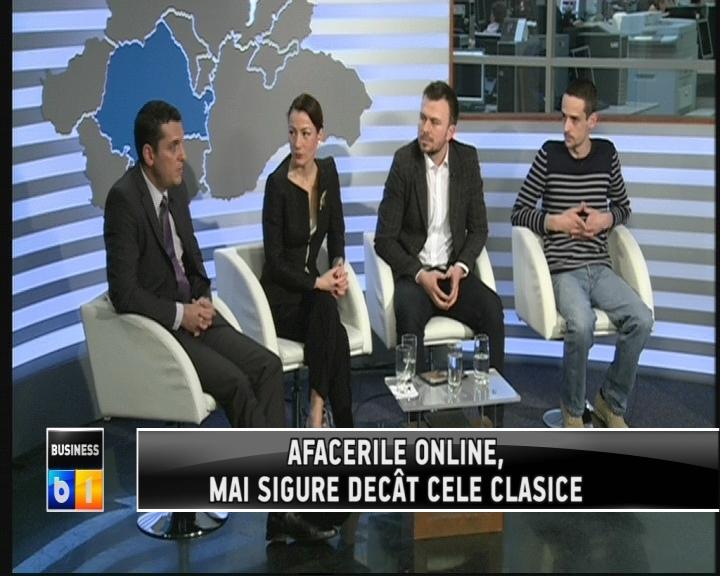 On the set of B1 TV, we enjoyed to debate on the show's subject "Online businesses, safer than the classic ones". Rareș talked about the potential of online business with Mirela Bucovicean, Owner of Molecule-F, Daniel Nicolescu, General Maganer of PayU and Claudiu Vrînceanu, Editor in chief of wallstreet.ro.