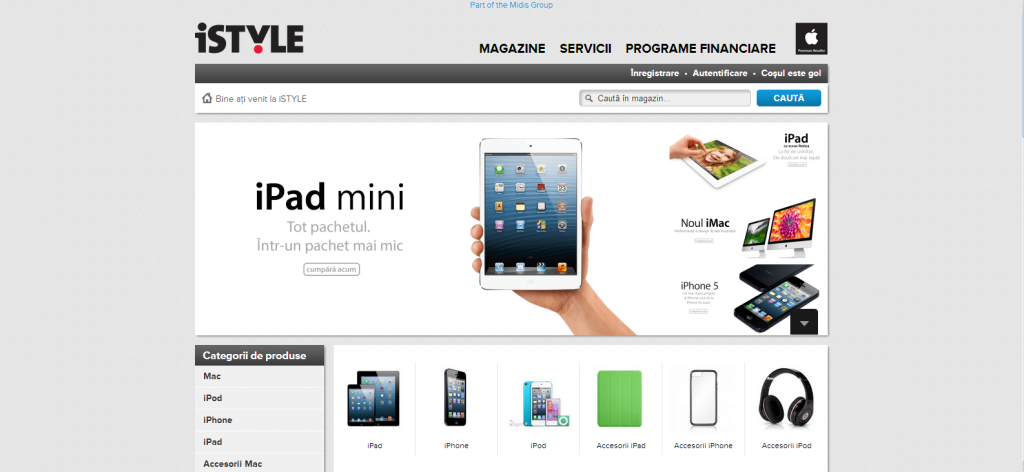 This is the ninth online store developed with great passion by Innobyte's team, for this client. iSTYLE, is the leading Apple Premium Reseller in Central and Eastern Europe. With 24 retail stores and 9 online stores, iSTYLE offers a complete range of Apple products and accessories.
All websites are fully developed on Magento Enterprise Platform. Before Romania, the new design and platform have been implemented also in: Bulgaria, Croatia, Czech Republic, Hungary, Macedonia, Serbia, Slovakia and Slovenia.
iSTYLE's representatives were extremely happy with our partnership, as our solution allowed iStyle to have an unified online presence in all these countries and to easily extend its activity in other countries (as it is the case now of Romania) – and other benefits.
"iSTYLE is using Magento EE to run online stores in 9 countries from one single installation. This allowed the countries to collaborate on campaigns and share resources and features easily." said Gabor Galgocz, Project Manager Online Sales, iStyle.
And since it is a project we're very fond of and very proud, we have subscribed http://www.istyle.eu/cz into the competition for "Most Innovative Enterprise Site of 2012". Fingers crossed for us!