The 2nd edition of Meet Magento Romania was everything that we have expected! The great line-up of local and international speakers made the event interesting and a must-attend. With a new location and a two-day agenda, Meet Magento Romania made Cluj the hotspot for e-commerce-savvies.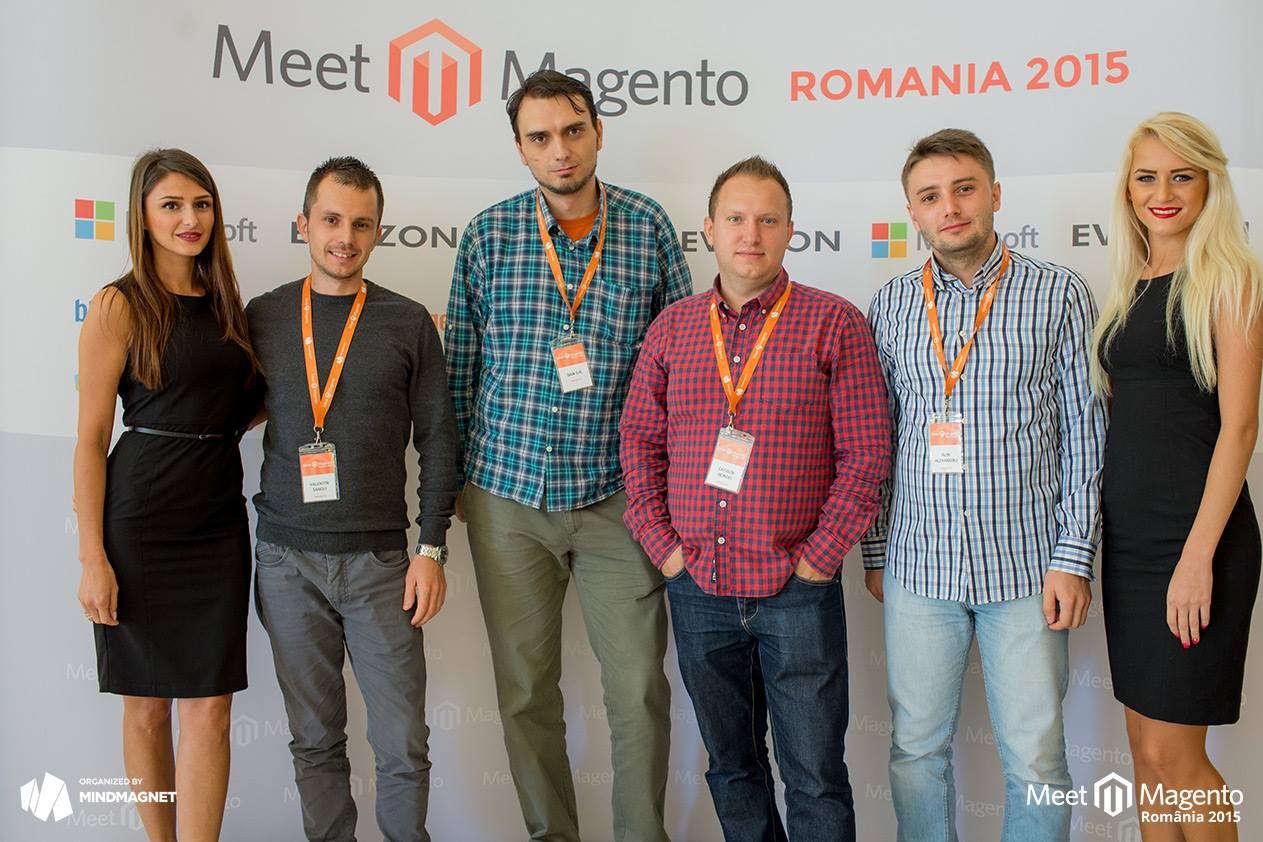 As usual, there were two tracks covering key topics for Magento interested parties – business and developers. The business track, opened by Vlad Stanescu and Thomas Goletz, featured an interesting presentation by Inchoo's Marko Brisevac, who emphasized on the wit, rather than the novelty of design in the success of online shops. Eliza Rogalski (from Rogalski Damaskin PR) had an insightful talk on employer branding and what are the main factors influencing one's decision for working for an organization or the other. Thomas Fleck delivered the tips and tricks on how to start and how to be successful in an online business , while the future was shown to the audience by Snowdog founder Kuba Zwolinski who draw a clear image of Magento in the Internet of Things and, later on, by Julian Padurariu who won the audience for longer than expected with his thoughts on Gamification in e-commerce.
Gamification was back on the agenda on the second day of the event at the business workshop, followed up by Marius Ghenea's roadmap of a start-up. Liviu Taloi made analytics sexy in his presentation within the marketing workshop, and Loopaa's Calin Biris talked about partnerships and how they can drive business growth.
The developer track was not lacking news, as Magento Evangelist Ben Marks announced a quarterly Magento features release. Check out the updates form our technical team.
As every great event, the after-party is memorable, but, as you well know, what happens at a party remains…in the slightly blurred and nostalgic memory of everyone who has attended (and in the photos, thanks to Meet Magento Romania)