Guess who brought chocolate from Belgium? Our colleagues went to FOSDEM for this year's edition, and yes, they brought chocolate!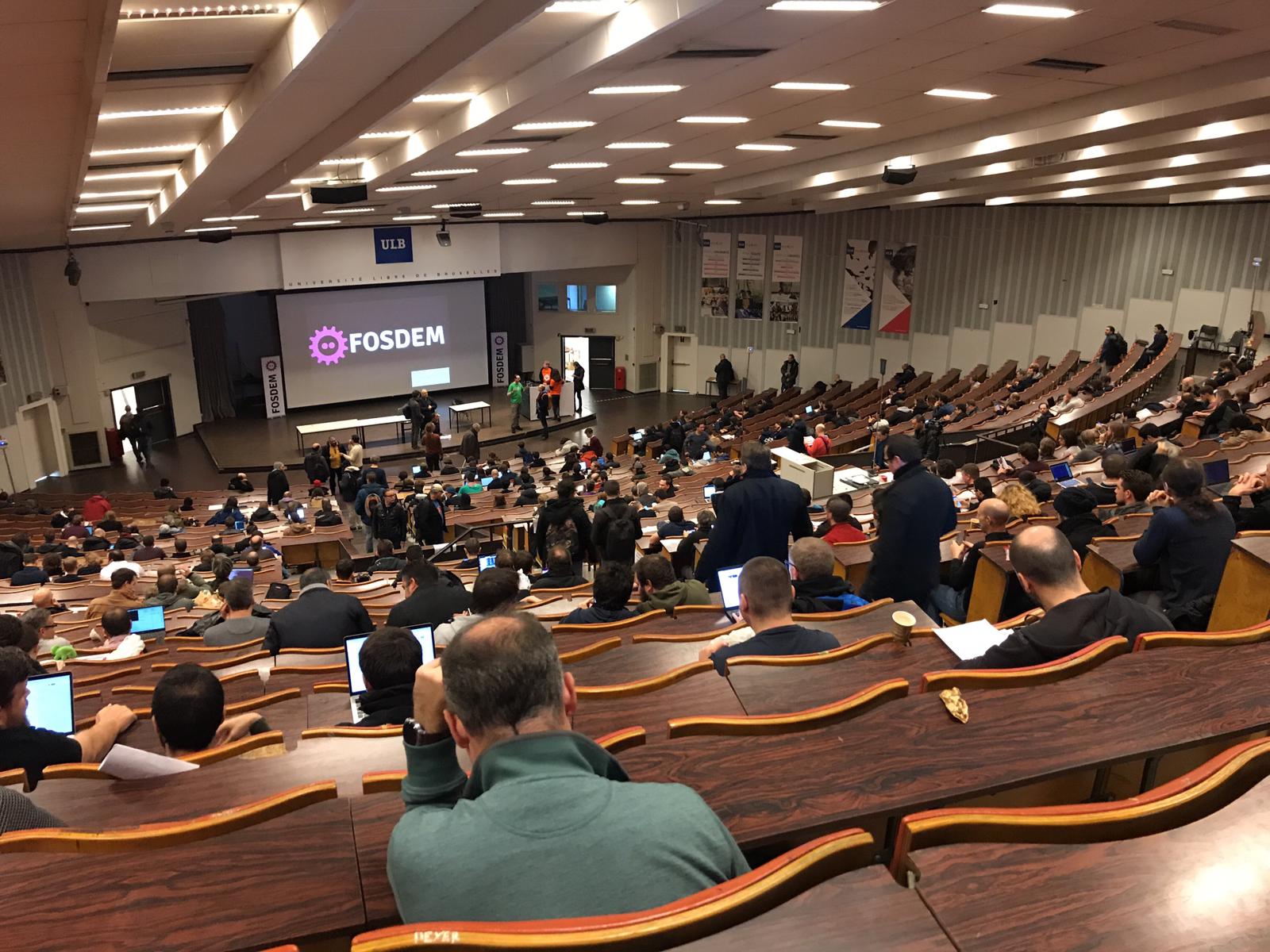 FOSDEM is a two-day event dedicated to software developers, meant to promote the use of free and open source software. The event gained popularity among developers, convincing more and more people to join the conference in Brussels, at ULB Solbosch campus.
It's the place to meet, talk, share knowledge and get informed about what's new in the free and open source world. FOSDEM is a complex event hosting a wide variety of activities: keynotes, main tracks developer rooms, lightning talks, stands and certification exams.
Our colleagues attended some tracks on MySQL, Python and PHP. Even though the content wasn't brand new to them, they were interested to see others' approach in development.

Here are some of our colleagues' takeaways from the event:
All IT geeks were there! The interest around the FOSS (free and open-source software) movement is bigger than ever. All conference rooms were packed full of people;
Considering the magnitude of the event and the generous number of parallel tracks, the dedicated mobile schedule apps helped the attendees to get the most out of FOSDEM. They were able to check the program by day and rooms, read the detailed description about the topics and speakers, add events to the calendar or keep track of program changes.
The FOSS development model has for some time become better suited for the most widely used software types than the closed source software;
One of the best things about Fosdem is the impressive list of speakers from all around the world. As a downside, as there were so many parallel tracks, they weren't able to attend them all;
FOSDEM remains a cool place to get inspired. You come in contact with other attendees' experience and know-how, and you get to develop your skills by getting as much information as you can, from them;
Nowadays, innovation is of one the key buzzwords. Even though not all ideas will see daylight, there is still a great deal of inspiration to be used.
See you next year, FOSDEM supporters! 🙂