Industry: eCommerce
Services: Magento eCommerce services, Consulting, Technical support, Technical specifications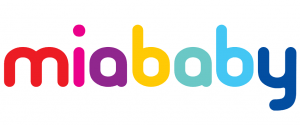 Miababy is the first online shop dedicated to children aged 0-3 and expecting parents. The platform brings out a unique idea by offering customized experiences to each customer, by taking into consideration the age of the children and gender, or the pregnancy stage of the mothers.
Miababy is more than an online shop. It is the place where parents can get useful and personalized information. Expecting parents receive news about what's next in the mothers' pregnancy stage, and parents, helpful info on what to expect from a baby's development stage. They will be pleased to discover the estimated date for the baby's first words, their role in the development of the infant in a certain period of his life, and when is the appropriate moment to change the baby's food.
Miababy came as the response to the lack of a human-centric online platform on the market, where the focus is on the children's and parents' needs. With an impressive portfolio and tailored customer experience, Miababy soon became the number one online platform dedicated to children aged 0-3 in Romania.
Discover more projects we proudly developed here.
Innobyte is more than a development partner to us, they are the "go to" place for every digital need of our business. From the concept phase of our project, they helped us define, document, plan and execute everything in the agreed time-frame and budget. Their project team is very dedicated and will contribute with eCommerce specific know how, to help overcome technical, business and logistical challenges.
At the beginning of 2017, Miababy shook hands with us to be the development partner for their online store. They won our attention and appreciation with their business idea and we were excited to begin to work with them.
Considering their requests for the eCommerce store, we chose Magento 2, the most suitable eCommerce platform for their business needs. This way, we were able to ensure that Miababy.ro will have a fast site speed, a user-friendly check-out, an intuitive admin interface, enssuring a good experience for both customers and admins. We also used several technologies in the development process: PHP, as the programming language, Zend framework, provided by Zend Engine, Composer, HTML5CSS3 (LESS preprocessor), JQuery, RequireJS, Apache, Nginx, MySQL, Gulp, Knockout JS and Elastic search.
Read about our software solutions here.
Creating the store from scratch and the integration with their ERP system went flawlessly, and we delivered their online store in the agreed timeframe.
If you are an expecting parent, a parent, if you are searching for a suitable gift for a baby and you need inspiration, or if you're just curious to discover the great concept developed by Miababy, check out their platform and let us know what you think. We already know you're going to find it useful. You're welcome! 🙂