If you have wondered where the most IT geeks went last Saturday, on November 7th, the answer is simple: they went to CodeCamp. The Autumn Edition of the IT conference took place at Hotel International in Iasi, and brought under the same roof people interested in Java, .NET, Mobile, Agile, PHP, Ruby, Project Management, Business Analysis and other IT related fields.
Our curious and passionate colleagues were there in the heart of the event to get the best from a day full of speeches, workshops, and presentations on the newest and hottest topics for the IT community.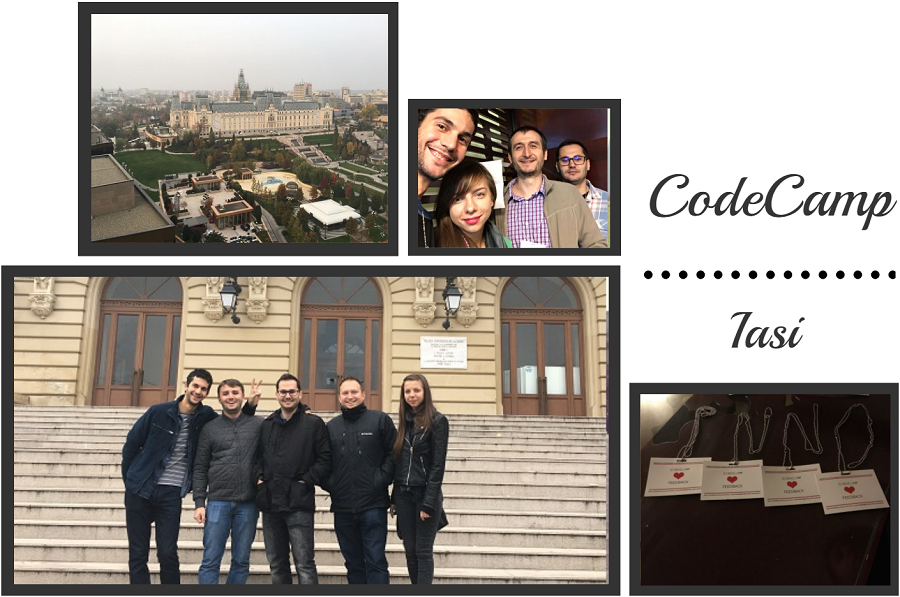 It was, indeed, one of the largest IT conferences in Romania. There were more than 1700 attendees; everybody was there, from developers, to IT managers, quality assurance engineers, project managers, web enthusiasts, IT specialists, web designers, and students – many, many eager to learn students.
The organizers have prepared 10 parallel tracks, and none were lacking interest, with all 10 rooms full for the whole day. Our colleagues chose to attend a few presentations: "Useful code metrics", "Spark: The beginnings", "Security Going Wrong", "The Blackening", "Lean-change the game", "45 minutes Magento tour", "How we did it! 100+ continuous deployments per day…while having a coffee", "Distributed processing of large datasets", "The hidden impediments to agile adoption", "Developer Guide to Founding a Startup", and "Applied natural language in enterprise search".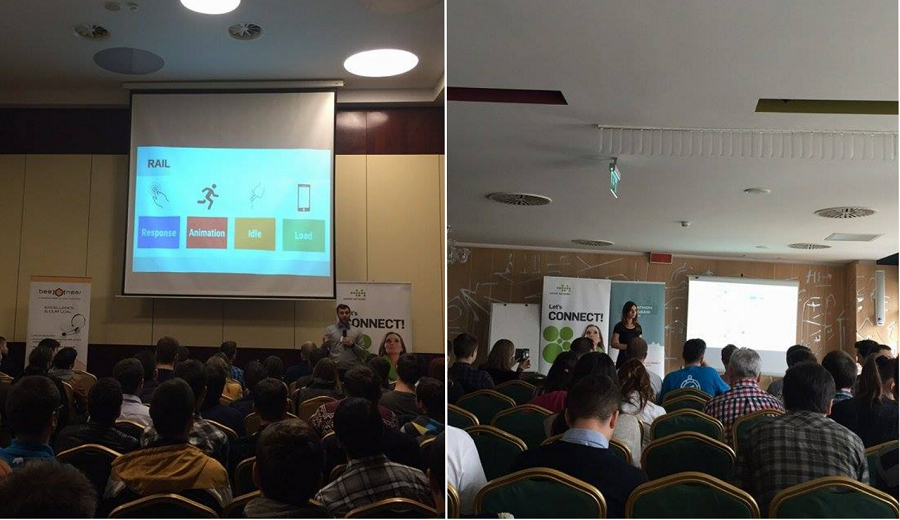 Maybe it was quite crowded at CodeCamp, but we salute the interest, and maybe the presentations brought less novelty for experienced professionals, however, the quality of them, the speakers delivering some useful tips and tricks, plus the sharing of experience made our presence there worth it.
Radu Iscu had an insightful talk on the importance of code metrics. He gave some relevant examples of useless metrics and a few more useful ones that can offer important information about your code. Florian Blaga, a Google for Work specialist, had a very interesting talk about Google Search Appliance, a tool that combines the search expertise of Google with features that meet today's business requirements. Even though the presentation wasn't technical, it was quite a captivating talk.
One of the most interesting presentations was "Developer Guide to Founding a Startup", by Bogdan Litescu from DNN Sharp. He delivered the tips and tricks on how to start a business, and talked about the challenges he had to face, from the decision to stop being an employee and starting over as an entrepreneur, to the pros and cons of running a business. He advised on how to find the right people for your team, and shared precious information on how to finance your start-up business.
Another interesting topic at CodeCamp was "The hidden impediments to agile adoption", by Vasile Putina. He commented on the most common reasons why developers and companies reject agile method, giving all the necessary arguments for project managers to take this method into consideration.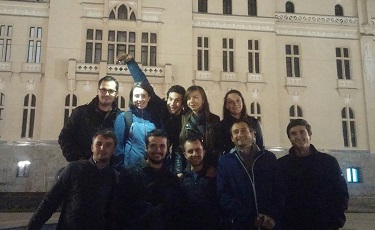 We recommend CodeCamp for all those at the beginning of their career. The event was pretty cool, despite few glitches, but the organizers have done a great job managing such a big audience. To an even cooler CodeCamp 2016!