We all know that the work environment is very important for everybody, right? It's simple: happy employees sustain a continuous growing business. However, here, at Innobyte, we are more than happy employees; we like to think of ourselves as a family, and each and every one of us has its important role and place in the heart of Innobyte.
A perfect place to launch your career
Starting your career can be exciting, and scary at the same time. At Innobyte, we welcome young people with big career plans! Yes, the experience is important, but for us, juniors are a breath of fresh air. We admire their passion and their thirst to acquire knowledge and experience. Not to mention their daily contribution of putting smiles on our faces, as well. 🙂
Read more about our internship program.
"I was at the end of my second year of university, and, like many of my colleagues, I was thinking of doing an internship. I wasn't sure of the domain or programming language that I wanted to learn, so I applied for several internship opportunities. It was just the day before an exam when someone from Innobyte gave me a call to invite me for a talk. We scheduled a meeting for the next day. Then, I had the interview, which was more a sharing of projects experience, rather than a rigid meeting.
After the interview, one of the colleagues showed me around the offices, and, very exciting, took me to the recreational room, which convinced me more that I wanted to be part of the Innobyte team. A few hours laters, I got the call with the best news that I've had in a long time.
The best part of the internship was the team and the attention that they gave to us. We developed some really nice web apps, and they convinced me that web programming rocks. I hadn't worked with PHP before the internship, and I had little experience developing web applications. We had a personal mentor to guide us, and they made it look so much simpler than it really was!
At the end of the internship, we concluded that we liked each other and we want to continue our collaboration. I chose to stay for the people and for the environment. It's such a nice feeling to wake up in the morning excited about going to work. This is my first job ever and I consider that this internship was very helpful for me at the beginning of my adulthood. Now I work 3 days out of 5, 8 hours per day, and I use the other days to attend the university classes."
InnoKisses, Cristina I. 
A great environment to develop
Working at Innobyte is more like a journey where every day is filled with challenges, fun, joyful moments, complex tasks, and precious time spent with the rest of the team.
It doesn't matter if you are a junior, a middle, or a senior, because here we like to learn from each other, day by day. We also like to get together at our InnoTalks meetings, where colleagues share knowledge and experience in different fields from web development, to quality assurance, latest technologies, lessons learned and so on. We believe that learning is a continuous process, and we can't think of a more pleasant and fun way to do it than learning from each other.
"Innobyte is the place to be, even if you are at the beginning of your career, even if you are on the ascending path. Innobyte has a young, but strong team, motivated and challenged by big projects. Innobyte has a friendly environment with no bosses, but with leaders. At Innobyte, we learn together and we have fun together."
Mihai C.
A fun place to be
We are a young team, so if we work hard, we play hard! Lucky us, here at Innobyte, fun is included. We have a relaxing room opened 24/7! It is equipped with foosball table, Air Hockey, darts, Xbox, and many board games, but foosball is definitely our thing! This cozy and relaxing room is our happy space where we like to get together during breaks or friendly evenings. And Friday is the day of the week when we like to spice things up with some, sometimes strange, thematic days.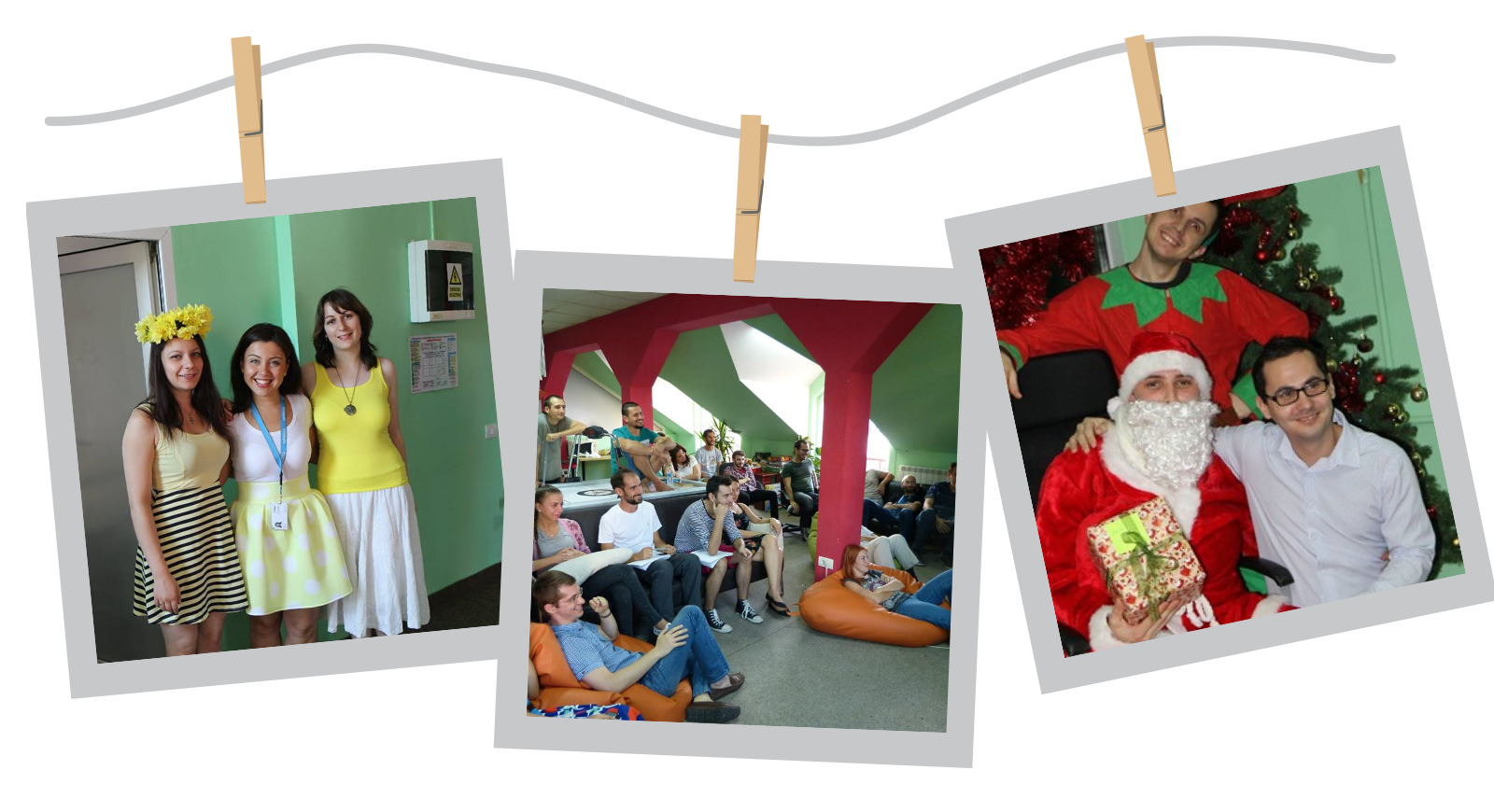 Innobyte is about people
What makes the difference in delivering sustainable web development services are the people who work here and the management of the whole processes. Our vision, which is oriented on growing enhanced teams of talents, is leading us in this direction. Our people are our greatest asset. This is who we are!
"We are a community of friends. We learn from each other, we laugh, we have fun doing what we love to do. I have learned so much and made many friends throughout my experience here. That is how Innobyte makes me love my job. Everyone is eager to share their knowledge and answer questions, discuss and find the best ways possible to tackle even the most difficult of challenges. The great mix of professionalism and goodwill is what makes me excited to get up every morning and go to work."
Alexandra B.
A serious web development company
Turning ideas into action, from blueprint to deployment and beyond.
Innobyte is a dynamic web development company, founded in 2006, and our mission is to deliver high performance through scalable and innovative web solutions. We put a lot of passion in all the products that we develop and we are serious about coding standards.
We are a big family, and we are still growing!
We are looking for new members to join our team. If you want to be part of Innobyte, let's meet! You can send us a message at [email protected]
Are you up for this challenge?