Industry: Technology
Services: Mobile app development, Graphic design, Technical support, Technical specifications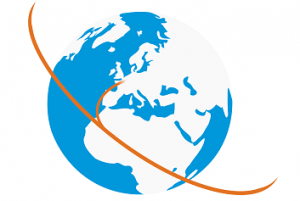 It is well known that European Space Agency (ESA) aims for sustainable policies regarding space transportation. In order to obtain that, they understood that initiatives optimizing the environmental impact of the agency should start at the workplace itself.
ESA's own satellite images revealed that one-third of the European Space Research and Technology Centre (ESTEC) ground is occupied by parked cars. ESTEC employees are commuting mainly by car and the majority arrives or departs with the driver as the sole occupant of the car.
To solve this, they decided to develop a car-sharing solution for their employees. This is how swingby idea came up in their mind.swingby is a mobile app meant to help ESA – ESTEC employees benefit from a car-sharing system with a high degree of usability.swingby app works as an intermediary between the drivers and passengers.
The service is strictly limited to establish contact between prospective users of the app. The app serves no further function or interacts with the users beyond the initial establishment of contact.
Discover more projects we proudly developed here.
In 2017, ESA chose Innobyte as a partner to develop their mobile app. Five essential key-facts were considered in the development:
Intuitive layout
Effective marketing
No third-party login (e.g. Facebook)
No (avoidable) data-gathering
ESA internal data usage
Even though various implementations of car-sharing solutions already exist, Innobyte managed to fulfil ESA's custom requests in order to create the fitting app for their needs. This way, the most inconvenient aspects of typical car-sharing apps was reduced to a minimum.
The users have access to login, profile info, request ride, offer ride, passenger info, feedback/notification and chat.
Read about our software solutions here. 
The mobile app helps to establish a broad user base and assures a constant availability of the service. It is expected to support the long-term usage of the system's community. Even if swingby is an app created for ESA – ESTEC members only, you can benefit from other cool projects made by ESA.
Our team was more than happy to develop the European Space Software Repository (ESSR) for ESA, an information web portal to promote reuse of Software, including Open Source Software, which was launched in September 2015. Registration is available for everyone residing in an ESA member state.